1/2x28 3-3/4" LINEAR COMPENSATOR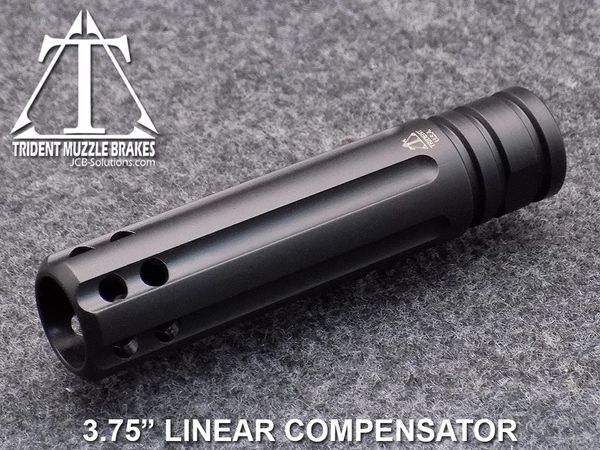 1/2x28 3-3/4" LINEAR COMPENSATOR
GENERAL SPECS:
Outside Diameter: 7/8"  (.865" exact)
Length: 3.75"
Weight: 4.2 oz.
Finish: Black Nitride.

Standard 1/2" x 28  Thread.
For: ALL CALIBERS
Material: A311 Steel.
PLEASE NOTE:
This will add 3.15" length to your barrel without a crush washer.
With a crush washer, it will add 3.28" to your barrel.