1/2 X 28 CRUSH WASHER 5 PACK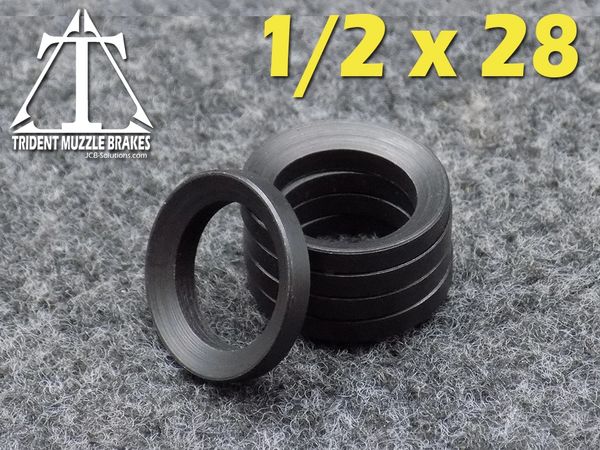 1/2 X 28 CRUSH WASHER 5 PACK
GENERAL SPECS:

QUANTITY: 5 PACK
DIAMETER: .745" tapering to .530 at the rear.
FINISH: BLACK NITRIDE
TYPE: CNC MACHINED
These are the standard crush washers provided with all of my brakes.
NOT stamped like the cheap chinese ones out there.
Cut to industry standard dimensions for use with practically any brake on the market with a 1/2x28 thread pitch.