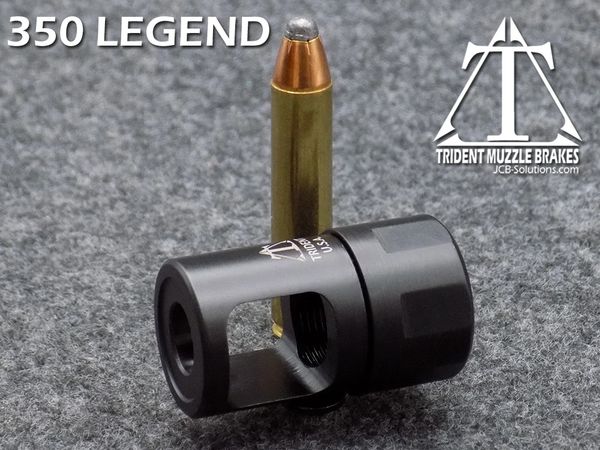 350 ELR-MICRO
GENERAL SPECS:
Outside Diameter:   Body .923" Nut .984" 
Length: 1-5/8"
Weight: 2.3 oz.
Finish: Black Nitride coating.

Standard 5/8" x 24  Thread.
Caliber: 350 Legend.

Material: A311 Steel.
Check out the thread reference link at the top of the page if you are unsure of your thread pattern.

Please NOTE: New Bear Creek barrels, CVA and Bergara owners.
 

Be advised that recently, sometimes the barrel thread pitch you will receive on your rifle will not match the thread pitch listed on their sites and spec sheets.

 

I have now encountered two different thread pitches that differ from their listed specs.
This can be very frustrating. Please physically verify your thread pitch before ordering to avoid any undue complications or issues.
Thanks everybody!